Testimonials
Here's what some of our clients say about our service...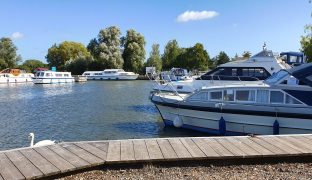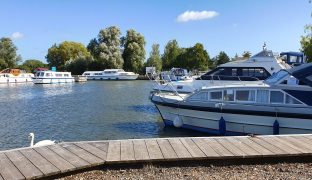 "From the moment I first approached Waterside Marine Sales the staff have helped with advice and guidance. James was kind enough to even collect the boat. I have been kept updated throughout by James. Many thanks Paul. "
Paul Jones Upsey Daisey, Paul Jones Upsey Daisey
"Thank you James for your speedy response and getting my boat sold so soon. Excellent service!"
Mr Lucas, Jakari
"James knew his game! Having observed many similar boats remain unsold elsewhere I was a little dubious about ours being sold, i fully relied upon James who informed me throughout the process, estimated the value and she sold very soon after. He held firm on our agreed price, following the sale, Lynne took over and everything was a smooth transition. Top quality! Without doubt i would recommend Waterside. "
Robert, Swampduck
"Very professional company, would highly recommend. Thank you James and Lynne. "
Chris Guille, Snowbird
"We found Waterside Marine Sales to be extremely professional and efficient during the purchase of our new boat and sale of our old boat! As well as being very knowledgeable about the craft. James and Lynne were lovely people to deal with and we would definitely use them again the future. Thank you for all your help we are very very happy customers!! "
Ian and Judith, Taurus Five
"Excellent service from Waterside Marine Sales. Kept us up to date on the sale, our boat was sold in less than a week! Friendly staff, highly recommended. Thank you James and Lynne! Venetia and Nigel."
Talisman, Venetia and Nigel
"The service i received was excellent throughout. James kept me informed and advised at every step. I would highly recommend to anyone wishing to sell their boat. Thank you very much. Colin Court"
Colin Court, Snaffles
"Great communication form James and Lynn very helpful, friendly, 10/10 for service would highly recommend to others. "
Mr Cox, Suni Malu
"Thank you. Absolutely wonderful people and service. Thank you James and Lynne "
Mr Lynam, Elida sale
"Excellent service James, thank you for being quick with the sale."
Mr Dunn, Hampton Safari
Boat Alerts
Subscribe and receive email alerts of new and updated boats.