Testimonials
Here's what some of our clients say about our service...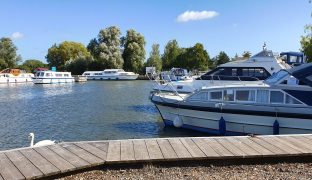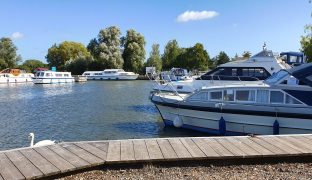 "Good service from two dedicated staff Lynne and Alex both helped us through the boat sale and kept us informed of offers etc."
Mr and Mrs Banks
"Lynne and Alex have been brilliant throughout my time at Waterside, they were honest and helpful during the purchase, during the lockdown they were thoughtful in the care of my boat while I was ill, and were on top of things throughout the sale. I couldn't recommend them more highly. "
Trevor
"Very helpful and considerate, excellent quick sale and good communication throughout. "
Karen
"We have been delighted with the friendly service from Waterside Marine, both on the purchase and sale of our boat."
Mr and Mrs Leggett
"Alex and Lynne were very helpful at every stage of selling our craft and buying a new one, a very professional service affording a quick sale and happy Customers all round, well done and thank you."
Mr Ward
"Lynne and Alex, many thanks for a smooth and speedy sale, excellent work, it was a pleasure dealing with you."
K Bacon
"Thanks for a prompt and efficient service to facilitate an early sale, the photos on the web site were excellent. "
Dave
"Thank you for the quick sale Lynne and Alex, photos were on the internet straight away and boat was sold within the week. Always very helpful whatever the request. "
P Curtin
"A very efficient and helpful service from both Lynne and Alex. Our boat was on the website within 24 hours and sold within the next 24 hours. All the paperwork completed and funds transferred quickly, thanks Lynne."
Trevor and Sue Hale
"Very pleased with Waterside Marine Sales. After taking our boat to Potter Heigham they quickly took the photos, put the boat on line and it sold within a week. Alex and staff were very helpful and knowledgeable. A great team."
A Brace
Boat Alerts
Subscribe and receive email alerts of new and updated boats.