Testimonials
Here's what some of our clients say about our service...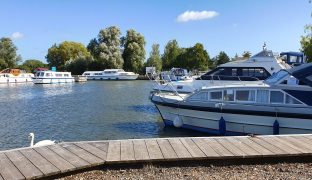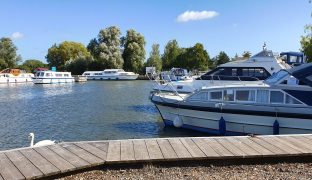 "We would highly recommend Waterside Marine Sales who achieved a good price for our boat within a week of it being on the market in late September 2020 A very professional company. Many thanks to Lynne and Alex"
Mr and Mrs Oldman
"Could not be happier. Selling my boat could not have been any easier to do. A very polite and professional service, very helpful and informative, kept me up to date regularly. They got me the best price for my boat and the money was paid straight into my account. I highly recommend Waterside Marine Sales. "
Mr Woolmore
"Lynne & Alex are very professional providing an excellent service taking just one day to sell my boat, the third they have sold on my behalf. "
Stephen and Rosemarie
"Just to say thank you to Lynne + Alex for professional, courteous, friendly + efficient way you handled the sale of Lady Bew. As always a pleasure to deal with."
Mrs Lawrence
"Dealt with tricky circumstances very well. Very professional attitude and a great help. Thank you Alex for all your help and patience."
Mr Potter
"Excellent Service. Good customer relations."
Mr Parsons
"We appreciate all of your help in completing the sale of Annabella in what were, sometimes, difficult circumstances. "
Dave and Clove Dymond
"Excellent service from Alex and Lynne in purchasing our new boat and the sale of our old boat. "
Mr and Mrs Drinkwater
"A completely trouble-free and painless experience and surprisingly the boat sold the day after lockdown was lifted. Alex made the whole process very easy. Well done Alex!"
Mr Wills
"We were impressed by both Alex and Lynnes' knowledge, enthusiasm and professionalism, and also their confidence in an early sale - which amazingly they achieved in an epidemic lockdown situation. Many thanks. "
Melvyn
Boat Alerts
Subscribe and receive email alerts of new and updated boats.