Testimonials
Here's what some of our clients say about our service...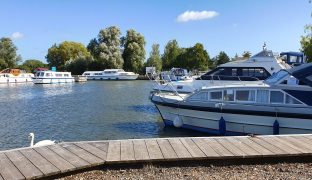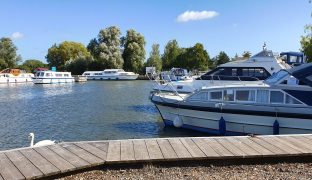 "We appreciate all of your help in completing the sale of Annabella in what were, sometimes, difficult circumstances. "
Mr Dymond
"Excellent service from Alex and Lynne in purchasing our new boat and the sale of our old boat. "
Mr and Mrs Drinkwater
"A completely trouble-free and painless experience and surprisingly the boat sold the day after lockdown was lifted. Alex made the whole process very easy. Well done Alex!"
Mr Wills
"We were impressed by both Alex and Lynnes' knowledge, enthusiasm and professionalism, and also their confidence in an early sale - which amazingly they achieved in an epidemic lockdown situation. Many thanks. "
Melvyn
"Waterside Marine Sales have been fantastic with the whole process from start to finish. The service has been exceptional during COVID-19 and everything has been done quickly and efficiently with ease. We knew we made the right decision in choosing Waterside Marine Sales after our first visit there and how quickly they sold our boat proved it. Well done, fantastic all round. "
Mr and Mrs Smy
"Waterside have always been helpful and efficient in the service that they offer. Despite putting out boat up for sale in the winter and the subsequent COVID lockdown they still completed the sale! Highly satisfied with the whole service, thank you. "
David and Glenis
"Very pleased with the service. Kept up to date with things. Very professional."
Mr and Mrs Dean
"We have bought and sold with Waterside Marine Sales and have to say that the service provided is very professional in all respects. Both Lynne and John have been very helpful throughout. I have absolutely no hesitation recommending the services of Waterside to either buyer or seller. "
S Howard
"The staff we very pleasant and approachable. Resolved a problem and always ready to help, which helped take the stress out of selling. Thank you to Lynne and staff at Herbert Woods."
Mr Saville
"We would like to thank you for your help in selling the boat for us. The sale went through quickly and smoothly. We hope to do business with you again. "
Mr Miller
Boat Alerts
Subscribe and receive email alerts of new and updated boats.