Testimonials
Here's what some of our clients say about our service...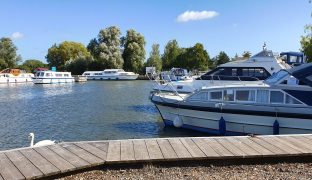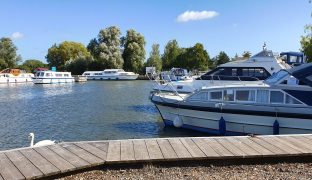 "Excellent service with advice and information given on selling our boat; photographs and advertising our boat showed her well. Very quick sale, almost overnight, handled expertly by Lynne and Alex. Thank you very much for all your advice and information given, throughout our boating, being moored at Waterside and with the sale. "
Gina and Tommy
"The sale of the boat was brilliant, both Lynne and Alex were so good in advice. To have sold the boat in 4 days at the price received was excellent, thank you."
Keith Hunt MBE
"Excellent sales service, prompt and helpful."
Dr Wright
"Alex and Lynne thank you for a good job well done. Regards Dave & Jill P.S enjoy the biscuits! "
Dave and Jill
"Thank you Alex for a fast and efficient sale. Regards Chris"
Mr C Bone, Jessica
"Extremely impressed with the service provided by both Lynne and Alex from start to finish, received polite, professional, prompt and friendly attention throughout our sale. Will definitely recommend your service."
Mr Bromfield, Serenity
"Very happy with the service provided on the sale of our boat, even considering going through Coronavirus outbreak. Many thanks"
Ian Porter
"Living abroad presented us with problems visiting our boat during Covid 19 restrictions, reluctantly we decided to sell. Alex and Lynne handled the sale professionally and competently during this difficult time, they went over and above with assisting us in every step of the process. Hopefully we will buy again with them in the near future. Many thanks to them both."
Mr and Mrs Connelly
"We had no hesitation with trusting Waterside Marine Sales to sell our boat, having used their services previously. The service provided by Lynne and Alex is extremely professional. Our boat sold in a short space of time, very pleased. Thank you."
Donald and Lynne
"Very helpful with excellent service, would recommend this Company to anyone who is buying or selling a boat. Thank you for selling our boat for us."
Mr and Mrs Smith
Boat Alerts
Subscribe and receive email alerts of new and updated boats.