Testimonials
Here's what some of our clients say about our service...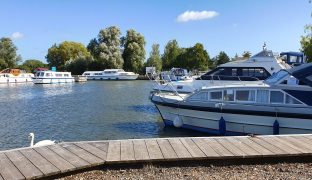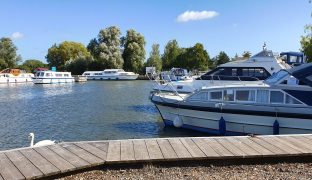 "Your Company Staff were very efficient in dealing with my boat sale, it was good to speak with people who knew what they were talking about. I left everything in their hands and they did everything with no problems whatsoever. My sincere thanks to you all, and will definitely use your services again when required. Thank you! "
T Smith
"When looking to buy a New (Used) boat we knew what we needed but had little experience of the "Broads" boats. The advice and guidance received from Lynne and John at Waterside Marine Sales was invaluable. Ultimately we bought a boat from the Herbert Woods Hire Fleet - Through Lynne and John, the whole process was handled efficiently and professionally. After sales service from the Herbert Woods workshop team was equally commendable. Waterside Marine Sales | Herbert Woods have served us well, thank you! "
Marion Whitehead and Alan Wildman
"This is the second time we have bought and sold through Waterside and each time we were treated in a friendly and efficient manner by people who know their boats. The latest sale was dealt with in it's entirety by John and Lynne who kept us up to date and dealt with the small technical problems that arose with the boat. Over the years Lynne has smoothly managed the mooring and servicing of the boat professionally keeping us up to date with any local issues that might affect the boat,"
Mr Howe
"So very pleased and grateful for the kind assistance given by Lynne & Waterside Marine. Lynne made the whole episode of selling or boat painless and trouble free for which we are most grateful. Thank you."
Mr and Mrs Gorden
"I have no hesitation in recommending Waterside Marine Sales LLP for buying or selling a boat. There service is very professional and friendly."
Mr Bolton
"We are very happy with the sale of our boat. It was a fact, efficient and friendly service."
Mr G E Smith
"Good service, very helpful, boat sold in less than a week for the asking price."
Mr and Mrs Pope
"We were very pleased with Lynne and John and their efforts. We were kept informed during the dale, our boat was not easy to sell as it has some unusual features. I would certainly recommend them to other buyers and sellers."
Ray and Sue
"Very knowledgeable and helpful. The whole process was very easy and pain free."
Mr and Mrs Cousins
"Fabulous, Lynne was efficient and helpful, especially as I live in America. "
Sallys Dex
Boat Alerts
Subscribe and receive email alerts of new and updated boats.