Testimonials
Here's what some of our clients say about our service...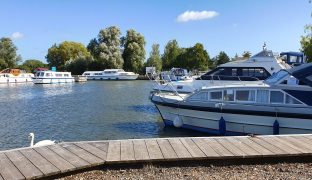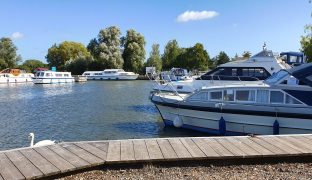 "Thank you for completing the sale of Misty quickly and efficiently. "
Sue and Peter
""Good service - Excellent website - Pleasant staff" "
Mr Gilder
"Lynne was very helpful and took the pressure off us to sell the boat."
Mr Worcester
"Boat only took a week to sell. Very impressed with the service and advice given to us, would recommend Waterside Marine Sales to anyone wishing to buy or sell a boat, Thank you very much."
Mr Turner
"Excellent customer service, good performance during the sale of my boat. Thank you"
J Hood
"Lynne - Just a short note to thank you, Alex & engineer Dave for all your assistance in making our purchase go so smoothly. From the initial viewing, river trial and purchase completion, the customer service you and your team provided was first class and much appreciated. "
Andy
"Very efficient and helpful - Thank you!"
David
"Lynne and John dealt with our purchase of Catbells and again with the sale. Both were really pleasant and helpful and we can not fault the service we got. Can't make any suggestions for improvement, we hope we might see you again about in Potter Heigham."
Lyn Algar
"Your Company Staff were very efficient in dealing with my boat sale, it was good to speak with people who knew what they were talking about. I left everything in their hands and they did everything with no problems whatsoever. My sincere thanks to you all, and will definitely use your services again when required. Thank you! "
T Smith
"When looking to buy a New (Used) boat we knew what we needed but had little experience of the "Broads" boats. The advice and guidance received from Lynne and John at Waterside Marine Sales was invaluable. Ultimately we bought a boat from the Herbert Woods Hire Fleet - Through Lynne and John, the whole process was handled efficiently and professionally. After sales service from the Herbert Woods workshop team was equally commendable. Waterside Marine Sales | Herbert Woods have served us well, thank you! "
Marion Whitehead and Alan Wildman
Boat Alerts
Subscribe and receive email alerts of new and updated boats.