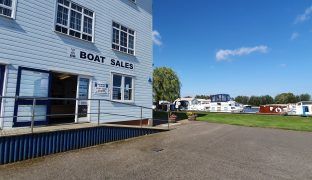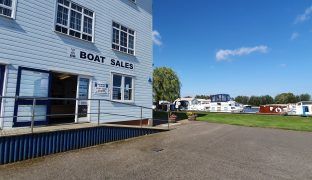 Introducing Waterside...
Waterside Marine Sales have sold more than 2200 boats since 2005.
Comprehensive knowledge and experience of all types of boats.
Specialists in ex hire fleet cruisers.
In addition to our own web site we advertise on national sites.
All boats on our web site are on site for viewing.
Window display and sales sheet for boats 'For Sale'.
A very high footfall on our sales site at Potter Heigham.
For more information regarding our brokerage service, or to arrange to view a boat, please ring James or Lynne on 01692 670961
Whatever your enquiry, we will be pleased to help.
Opening Times
Current Opening Times 6 days per week
Monday: 9am – 5pm
Tuesday: 9am – 5pm
Wednesday: 9am – 5pm
Thursday: 9am – 5pm
Friday: 9am – 5pm
Saturday: 9am – 4pm
Sunday: CLOSED
Meet the Team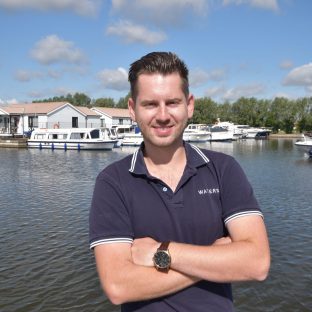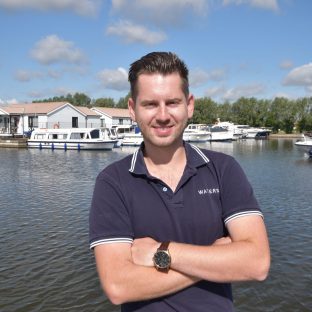 James Morrison
Sales Advisor
James is the newest member of the Waterside team; the role of Sales Advisor is a complete change in career and lifestyle for him yet he has settled into the role incredibly quickly and effectively with his energy and excellent work ethic already producing record breaking results! Having been a regular visitor to The Broads since childhood he has a love for the area and a passion for boating and when guiding customers, whether they are buying or selling, his enthusiasm is clear. "In this position I hope to build on the excellent reputation that Waterside have established over the last twenty years and provide every customer with the highest level of service possible in a friendly and professional manner. I'm really enjoying meeting lots of interesting people and I'm excited to see what the future holds!" James has a background in precision CNC aerospace and automotive engineering. One of his many passions is aviation and he is currently undertaking his PPL (private pilot's license.) He lives locally with his wife and daughter.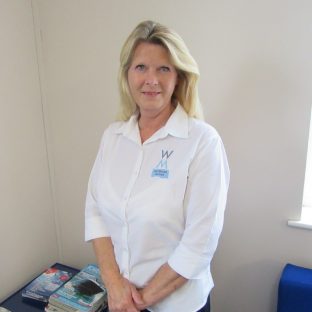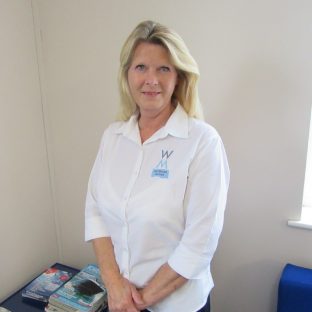 Lynne Dorrington
Lynne has been Waterside Marine Sales' Administrative Assistant for 10 years, she has worked in the Broads holidays industry since 1988, having carried out most roles associated with boating holidays, booking holidays on the phone, greeting the customers on arrival and helping them with enjoying their holiday on the Beautiful Norfolk Broads. Lynne has also administrated Herbert Woods Private Marina since 2002 "When Waterside Marine Sales became part of the Herbert Woods family in 2010, this seemed the perfect time to combine the private moorings and sales administrative roles, meeting and getting to know the private boat owners, is interesting and fun, no two days are alike".
Boat Alerts
Subscribe and receive email alerts of new and updated boats.
Here's what our customers say…
"From the moment I first approached Waterside Marine Sales the staff have helped with advice and guidance. James was kind enough to even collect the boat. I have been kept updated throughout by James. Many thanks Paul. "
Paul Jones Upsey Daisey, Paul Jones Upsey Daisey
"Thank you James for your speedy response and getting my boat sold so soon. Excellent service!"
Mr Lucas, Jakari
"James knew his game! Having observed many similar boats remain unsold elsewhere I was a little dubious about ours being sold, i fully relied upon James who informed me throughout the process, estimated the value and she sold very soon after. He held firm on our agreed price, following the sale, Lynne took over and everything was a smooth transition. Top quality! Without doubt i would recommend Waterside. "
Robert, Swampduck
"Very professional company, would highly recommend. Thank you James and Lynne. "
Chris Guille, Snowbird
"We found Waterside Marine Sales to be extremely professional and efficient during the purchase of our new boat and sale of our old boat! As well as being very knowledgeable about the craft. James and Lynne were lovely people to deal with and we would definitely use them again the future. Thank you for all your help we are very very happy customers!! "
Ian and Judith, Taurus Five
"Excellent service from Waterside Marine Sales. Kept us up to date on the sale, our boat was sold in less than a week! Friendly staff, highly recommended. Thank you James and Lynne! Venetia and Nigel."
Talisman, Venetia and Nigel
"The service i received was excellent throughout. James kept me informed and advised at every step. I would highly recommend to anyone wishing to sell their boat. Thank you very much. Colin Court"
Colin Court, Snaffles
"Great communication form James and Lynn very helpful, friendly, 10/10 for service would highly recommend to others. "
Mr Cox, Suni Malu
"Thank you. Absolutely wonderful people and service. Thank you James and Lynne "
Mr Lynam, Elida sale
"Excellent service James, thank you for being quick with the sale."
Mr Dunn, Hampton Safari
Previous
Next