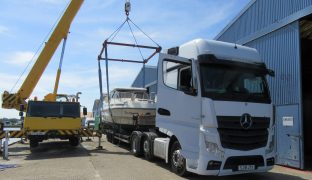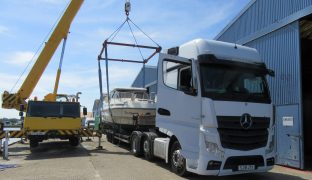 Boat Yard/Marina Services:
Lifting Boats: 10 ton Maximum using crane
Single Lift ie: Load/Unload – Min. 10 mtrs Per mtr
Herbert Woods Customers: From Transport (launch or stack) £30.00
Non Herbert Woods Customers: £35.00
Survey Lift Maximum 2 hrs – Min. 10 mtrs £25.00
(£15.00 per half hour thereafter) Per mtr
Pressure Washing Minimum charge 7 mtrs Per mtr
£15.00
Full Anti-fouling Up to 9 mtrs £575.00
(£20.00 per mtr thereafter)
Includes hull clean* cranage and Broads Blue Anti-foul
(Hard Racing £60 extra) (Hull polish £75 extra)
*subject to reasonable hull condition below the water
Battery Charging Charge, and top up levels if required £10.00
Per battery
Removal and refitting will be charged at standard labour rate
Labour Rate Per man per hour skilled FROM £45.00
semi skilled FROM £30.00
Pump Outs Single £15.00
VAT @ 0% Per additional tank £ 7.00
Diesel Please ask the price before commencing
Inclusive of VAT delivery. Note you will be asked to sign a
declaration and no more than 99 litres will be
sold in any one transaction.
Gas 4.5 kg £TBA*
Inclusive of VAT @ 5% 7.0 kg £TBA*
13 kg £TBA*
*The price of gas may vary throughout the season.
Moorings:
Overnight Mooring for Private Boats (Including Electricity) £12:50
Short Term Mooring (Up to 2 Hours) £5.00
Free of Charge for Other Hire Fleet Boats
Fishing from a Dinghy in Basin (Day Rate) £20.00
PLEASE NOTE SERVICES ARE NOT AVAILABLE SATURDAYS
PLEASE PAY IN HERBERT WOODS RECEPTION
THE ABOVE CHARGES ARE SUBJECT TO VAT @ 20% UNLESS OTHERWISE STATED